Our Team
---
Peter Andrighetto
Principal/Sales
Peter commenced his real estate career in 1978 and progressed through Agency Principal covering the full range of real estate and property services, including residential sales, property management, body corporate management, commercial property management and sales and is a Registered Valuer in NSW.  Peter is a Licensed Real Estate Agent in the ACT and NSW.       Contact: 0418 623 352     Email: peter@wrightdunn.com.au    Read Peter's full profile.
---
Samantha Andrighetto
Director/Property Manager
Sam has been in real estate since 1995 following 4 years in print media. As a director of the company she is involved in all aspects of the day to day functioning of the office, specialising in property management and trust accounting. Sam is actively involved in sales, commercial and body corporate management.  Sam has extensive knowledge and experience as well as a sound understanding of the legislation that governs the real estate industry. Sam is a Licensed Real Estate Agent in the ACT and NSW.
---
Jane Waslin
Sales Consultant
Jane began her real estate career in 2007 after more than 13 years managing not-for-profit organisations. Jane believes that success in the property industry relies on building strong relationships with clients based on trust and delivering first class service that is above and beyond expectations. Jane is a Licensed Real Estate Agent (ACT), Registered Real Estate Agent (NSW).       Contact: 0439 780 301      Email: jane@wrightdunn.com.au
---
Lauren Reardon
Property Manager
Commencing her career as a property manager in 2013, Lauren has quickly built a reputation as an organised and efficient property manager committed to providing the best service to her clients and building a great rapport with owners and tenants. Registered Real Estate Salesperson (ACT)
---
Elvie Ryan
Property Manager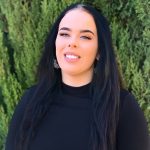 As an experienced agent and an excellent customer service professional, Elvie is results driven.
Born and bred in Canberra, Elvie grew up in Narrabundah and Woden Valley. Elvie has spent a lot of her life in and around the construction industry; growing up alongside builders and spending school holidays on building sites, she listened and observed. In 2015, Elvie moved into the family business as a Contractor Administrator and Colour Consultant for a residential building company in Wright, ACT.
 Elvie is a Registered Real Estate Salesperson ACT/NSW
---
Meg Phillips
Property Manager
Meg started her real estate career as receptionist for many years, giving her the experience she needed to progress through to property manager. Meg is a Registered Real Estate Salesperson (ACT).
---
Toni McCracken
Administration
Toni has worked for Wright Dunn over the years in property management and administration since 2003. Currently working in administration 2 days each week, Toni's eye for detail is certainly an asset to the organisation.
---
Olivia Kambouris
Receptionist/ Property Management & Sales Administration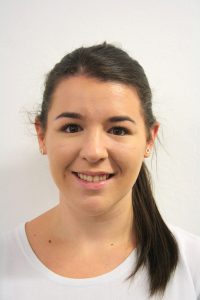 Olivia is an extremely organised and helpful member of our team, she prides her self on customer service and eye for detail. Having completed her registration as a real estate sales person (ACT) and currently in the process of completing her certificate III in business administration Olivia brings a wealth of knowledge to her busy role.