Our Team
---
Peter Andrighetto
Principal/Sales
Peter commenced his real estate career in 1978 and progressed through Agency Principal covering the full range of real estate and property services, including residential sales, property management, body corporate management, commercial property management and sales and is a Registered Valuer in NSW.  Peter is a Licensed Real Estate Agent in the ACT and NSW.       Contact: 0418 623 352     Email: peter@wrightdunn.com.au    Read Peter's full profile.
---
Samantha Andrighetto
Director/Property Manager
Sam has been in real estate since 1995 following 4 years in print media. As a director of the company she is involved in all aspects of the day to day functioning of the office, specialising in property management and trust accounting. Sam is actively involved in sales, commercial and body corporate management.  Sam has extensive knowledge and experience as well as a sound understanding of the legislation that governs the real estate industry. Sam is a Licensed Real Estate Agent in the ACT and NSW.
---
Jacinta Dungey

Property Manager
Enthusiastic, experienced and energetic, Jacinta Dungey consistently strives to achieve the best possible outcome for her clients in all property transactions. A tireless worker, she is driven to achieve the best outcome for her Landlords.
Jacinta is originally from Adelaide and spent the majority of her schooling years in Canberra.  After finishing her education Jacinta moved to Brisbane to begin her real estate career, with a back ground in Property Management, Leasing and Sales.
Jacinta is passionate about property and prides herself on her ability to build lasting relationships with both her Landlords and Tenants. No matter what stage of the property journey her clients are on, she looks forward to sharing her passion and experience with them.
Above and beyond everything else, Jacinta genuinely enjoys helping people secure their real estate dreams. She is a true property professional, and looks forward to assisting you with your next move into the investment market.
---
Elvie Ryan
Property Manager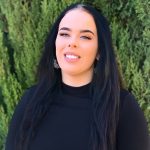 As an experienced agent and an excellent customer service professional, Elvie is results driven.
Born and bred in Canberra, Elvie grew up in Narrabundah and Woden Valley. Elvie has spent a lot of her life in and around the construction industry; growing up alongside builders and spending school holidays on building sites, she listened and observed. In 2015, Elvie moved into the family business as a Contractor Administrator and Colour Consultant for a residential building company in Wright, ACT.
 Elvie is a Registered Real Estate Salesperson ACT/NSW
---
Kelly Wilke
Property Manager
Kelly has lived in Canberra her whole life and originates from a fitness and commercial service background.
Reliable, efficient and professional, Kelly is an engaging Property Manager, dedicated to providing her clients with outstanding customer service. Being a previous property owner herself, Kelly understands the challenges that come with ownership, and the importance of matching tenants to the right property, whilst achieving solid financial returns for her landlords.
Able to relate to clients and tenants from all walks of life, Kelly attributes her love of real estate as stemming from being a "people person" and gains tremendous satisfaction in assisting her clients with all their leasing needs.
---
Toni McCracken
Administration
Toni has worked for Wright Dunn over the years in property management and administration since 2003. Currently working in administration 2 days each week, Toni's eye for detail is certainly an asset to the organisation.
---
Bella Andrighetto
Administration
Bella is primarily working with the sales and property management teams to support them with special projects, photography and floor plan design. Having been around Real Estate her whole life Bella has an interest in creating and improving internal office systems.
---
Jack Andrighetto
Sales/ Property Management
Jack became a registered agent in early 2018 and works with Wright Dunn in property management and sales during breaks from his study at Sydney University.
---
Isabella Flannery
Receptionist
Isabella Flannery is our friendly receptionist working with Wright Dunn while studying Law and International relations at ANU.
---
Olivia Kambouris
Receptionist/ Property Management/ Sales Administration/ Strata Administration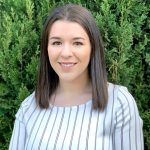 Olivia is an extremely organised and helpful member of our team, she prides her self on customer service and eye for detail. Having completed her registration as a real estate sales person (ACT) and currently in the process of completing her certificate III in business administration Olivia brings a wealth of knowledge to her busy role.